I cover so many festivals on here, that it is hard to keep track of them all. News, videos and upcoming lineups pop up constantly. I am always in contact with many of the directors from all of them on a Nationwide basis. Here is some exciting information on Steamboat Festival in 2020.
The 35th Annual MusicFest at Steamboat
January 5th – 10th, 2020
Steamboat Springs, Colorado
The perfect kick-off to the new year, The multi award winning MusicFest at Steamboat, labeled by fans and artists as "The super bowl of Texas Red Dirt Music," will be celebrating it's 35th year, January 5-10, 2020. It's the adventure, sporting and musical experience unlike any other. The MusicFest unites a loyal community that embraces genuine music, good times and the perfect extension to the holiday season. The MusicFest holds the reputation as the premier Texas and Red Dirt Music festival. This one-of-a-kind event has inspired the formation of new bands, the writing of new songs, and forging of lifetime friendships.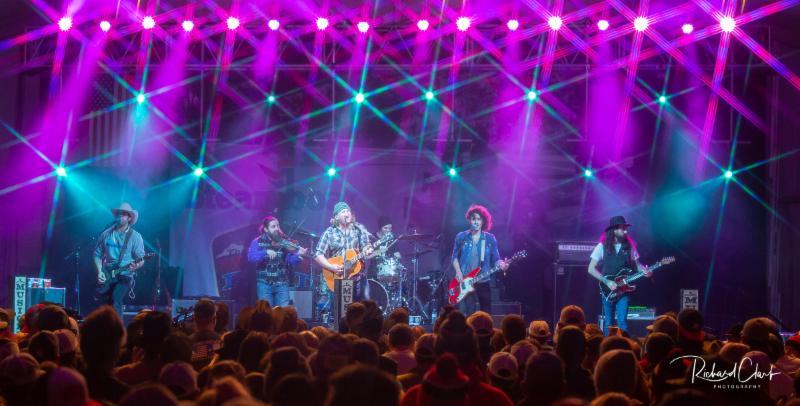 The MusicFest has long been recognized for its diverse annual lineup of over 80 performing artists and jam-packed schedule of shows featuring more than 200 hours of live music. Adding to this festival's uniqueness is the wide variety of events and activities that include skiing, snowboarding, Steamboat's new Outlaw Mountain Coaster, dog sledding, the classic washer tournaments, a charity poker tournament, snowmobiling, natural hot springs and much more. Plus a vast amount of lodging options including luxury penthouses, 4 star hotels, quaint condos and lodges, The MusicFest stands alone and above with all of its offerings.
Ski right up to the Outdoor Stage or take a starlit gondola ride to the mountaintop for a music experience with majestic views found only at The MusicFest. Plus, there are many more venues exclusive to The MusicFest, all unique and with the widest variety of music and enjoyment for each listeners taste.Throw in a stiff dose of camaraderie from the artists and MusicFest community that frequently crosses paths, and the result is a spectacular musical vacation like no other.
The MusicFest Packages Include:
6 days & 5 nights at Steamboat's premier lodging – Attendees choose location and amenities including ski-in/ski-out, fully equipped kitchens, fireplaces, hot tubs, walking distance to MusicFest activities and more.
4 full day lift passes – World-class skiing and snowboarding on Steamboat's signature Champagne Powder ® snow
Exclusive MusicFest credentials for over 200 hours of live performances that showcase never seen before artist collaborations exclusive to The MusicFest
The highly acclaimed MusicFest Artists' "Tribute to a Legend" where artists come together for a special performance in the Grand Ballroom to honor legendary songwriters. Past honorees include Robert Earl Keen, Ray Wylie Hubbard, Billy Joe Shaver, Lee Ann Womack, Guy Clark, Johnny Gimble and family, Leon Russell, Kevin Welch, Rodney Crowell, Townes Van Zandt, Dean Dillon, Joe Ely, Doug Sahm & the Texas Tornados, Gary P. Nunn, and the Lost Gonzo Band, and Bruce Robison. Stay tuned for 2020 tribute thats going to be the big buzz of the year.
Elaborate resort wide FREE shuttle system- no need to drive.
Reservations begin in August
*dates & events subject to