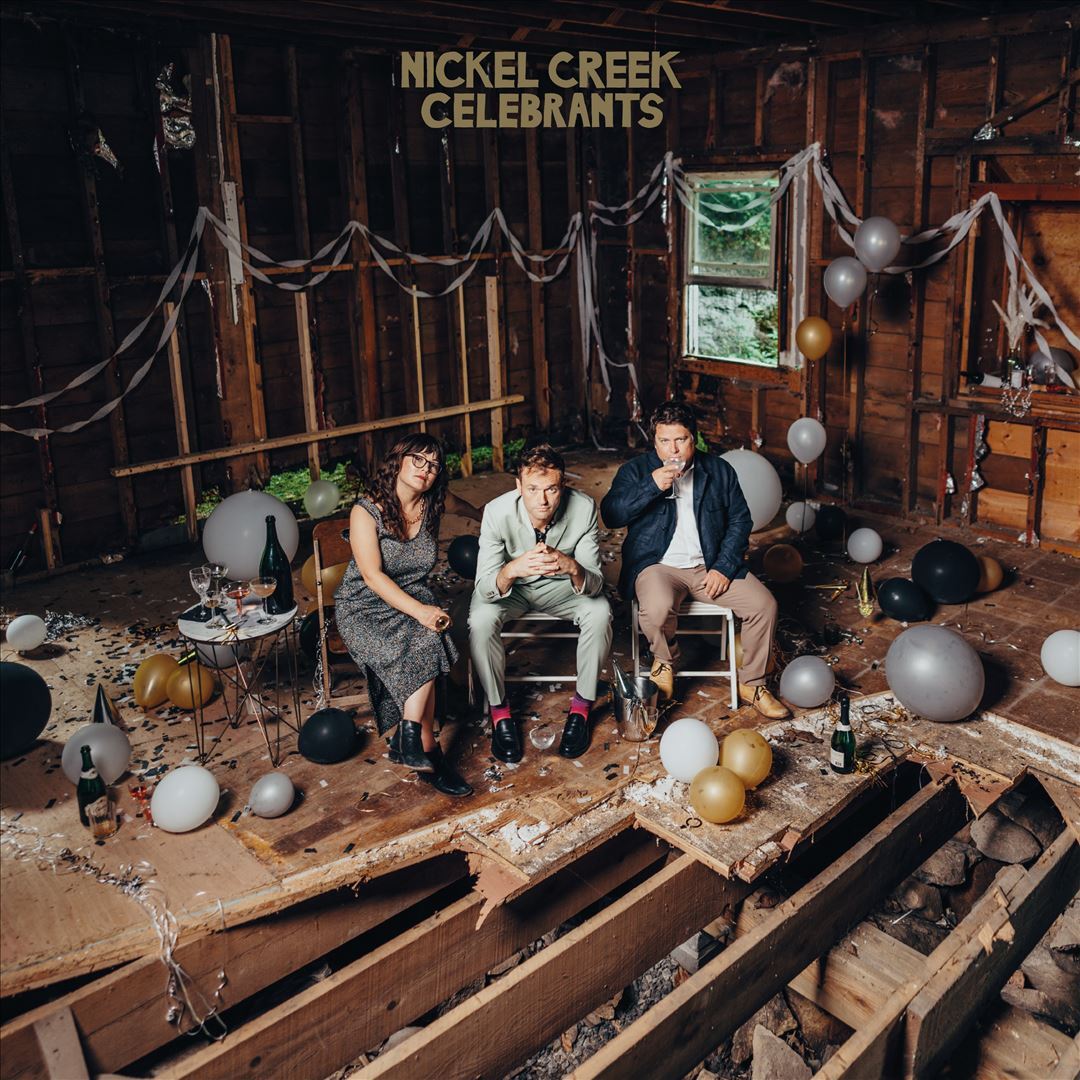 I'll be honest here, so many people stay in chaos as they attempt to classify the trio of Sean Watkins, Sara Watkins and Chris Thille as being Bluegrass, or Americana or folk. When in all reality, they need to be focusing on the intense quality of their music as a whole again…because not only have they picked up where they left off, they have obviously spent those 9 years apart honing their skills to emerge this precise.
The band has not released new music since the 2014 release called " A Dotted Line", however their album "Live At The Fox Theater" was a 2022 banger for me. I have always laid dormant on this trio, in anticipation because I knew for a fact that they would emerge with a fire like vigor in their instrumentals.
I said that I had laid dormant on them, because they did not part ways on any sour note or out of bad blood between them, they merely wanted to each pursue different projects and outlets of music in the past. I knew without a doubt it was pellucidly clear there would indeed be a reunion of momentous proportions, and thusly we have their newest offering called "Celebrants".
This album opens with a religious song with a slight Celtic sound and their richly blended harmonies that this album features that made it better than previous albums in my opinion. "Strangers" was another good song about seeing a long lost friend, and as you delve into the album further, you will hear some of Sara Watkins' solos vocally..and man has she prospered in time.
They just recently sold out three epic nights at the Ryman Auditorium here in Nashville, as they embark on a huge tour in 2023.  As you can see below, many of their shows are currently sold out or close to being sold out.
Another fine point I wanted to touch upon here is that their 2000 self titled album was their debut album. This could not be further from the truth, as they released two other albums before their most commercially successful one. Their first album was called "Little Cowpoke", and their second album was released in 1997, and was called "Here To There".
Celebrants track list:
1. "Celebrants"
2. "Strangers"
3. "Water Under the Bridge, Part 1"
4. "The Meadow"
5. "Thinnest Wall"
6. "Going Out…"
7. "Holding Pattern"
8. "Where the Long Line Leads"
9. "Goddamned Saint"
10. "Stone's Throw"
11. "Goddamned Saint, Reprise"
12. "From the Beach"
13. "To the Airport"
14. "…Despite the Weather"
15. "Hollywood Ending"
16. "New Blood"
17. "Water Under the Bridge, Part 2"
18. "Failure Isn't Forever"