One of the many names that I can drop from my period of being exposed to what is now called Americana is Lucinda Williams. I guess back then it was referred to as "Alt-country", and right after the 20 year popularity of Thrash Metal and my love of Classic Rock came to a halt, because of the rise of Grunge music I sought out this type of music with ardent lust.
Now, mind you, I always had a passionate love for Classic Country and Bluegrass along with my other forms of music I grew up with. So for me to gravitate over to this so called Alt Country was quite easy, especially since Grunge did 0 for me. I was absolutely enthralled by the sound of the fiddles and steel guitar juxtaposed with the guitars and effects used.
I vividly remember watching Austin City Limits and studying people like Rusty Weir and Slaid Cleaves that came from Texas as singer songwriters, and were as legendary as Willie and Waylon. As thrash Metal was emanating from the bay areas of both coasts, the mid west and Texas had these bands assaulting the music world with boot stomping music from the dark and dismal Honky Tonks across America.
When the 90s Country came around I had known about Lucinda Williams more Country sounding albums like "Happy Woman Blues" and "Sweet old World", but it wasn't until 2006 when I found her most revered album ever "Car Wheels On A Gravel Road". During that time I was slowly becoming the brain that I am today about that period and genre bending list of bands.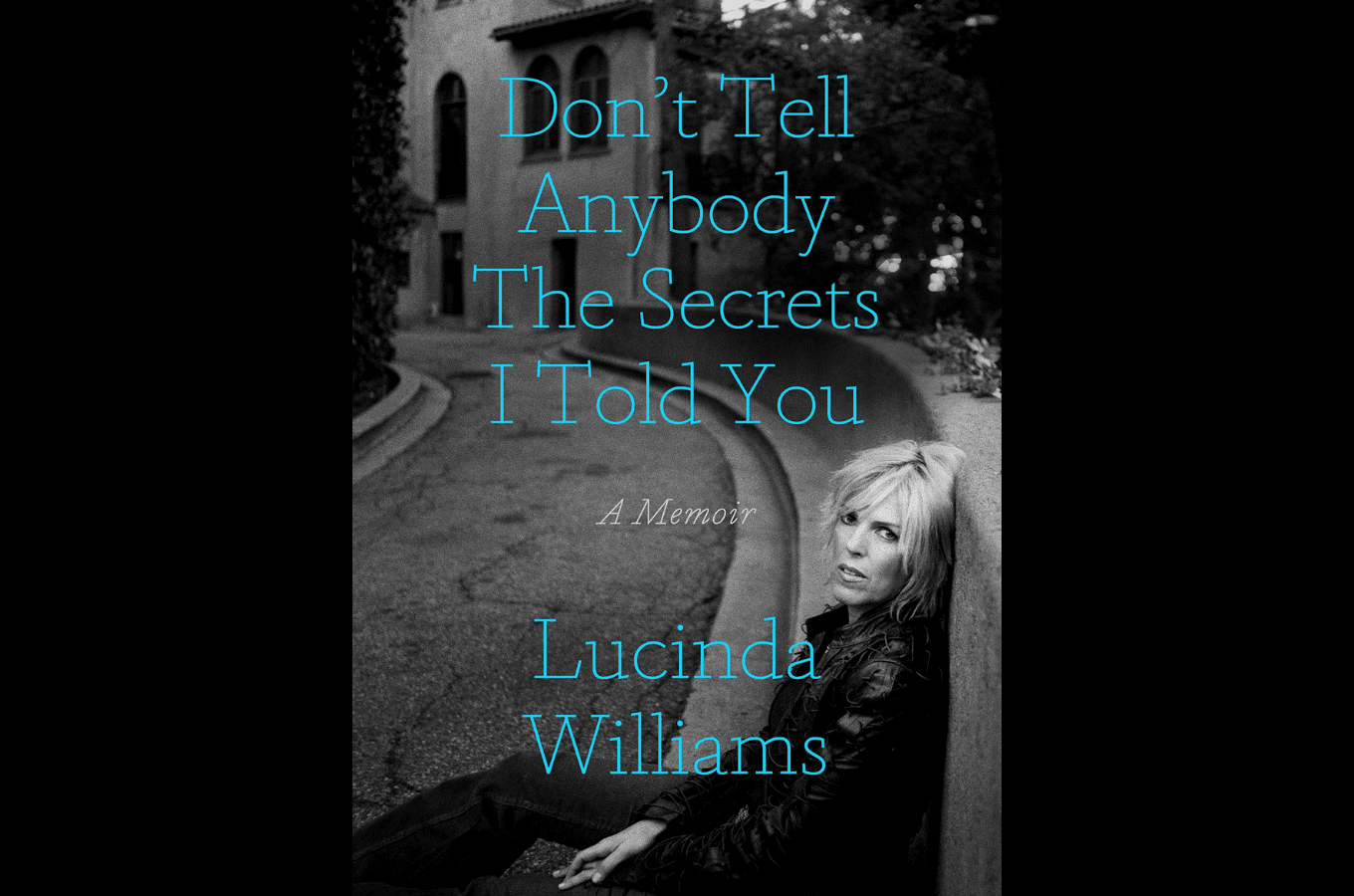 Here is the official press release:
We love Lucinda Williams' songs because of the vivid characters and settings within them (and because of the way she sings them), and now she's telling her own story in a memoir titled Don't Tell Anybody the Secrets I Told You, coming next April.
The book, whose title comes from the chorus of "Metal Firecracker," a song from her beloved 1998 album Car Wheels on a Gravel Road, starts from the beginning, diving into her itinerant childhood and troubled family life in the Deep South and even an emergency tracheotomy when she was a year old, according to a summary from her publisher, Penguin Random House.
From there, the memoir covers her first album with Folkway Records (1979's Ramblin' on My Mind), "doomed love affairs with 'poets on motorcycles,'" and her success — including 17 Grammy nominations — after years of being told she didn't fit into any musical mold.
On social media, Williams aims the book announcement "to anybody wondering about my journey and the ups & downs that came with it."
Williams has returned to public performance after a stroke in November 2020 affected the left side of her body. She was still receiving physical therapy as of earlier this year, according to an interview with the St. Louis Post-Dispatch.
Penguin Random House will publish Don't Tell Anybody the Secrets I Told You on April 25, 2023.