These days around here on Gary Hayes Country, we have been hunkering down in our homes for almost a year with this COVID crap out there, but NOW we are all in this major cold front. This winter storm has crippled the entire country, affecting places like Texas and Louisiana, that do NOT usually have these temps!
It has given me ample opportunity to catch up on some emails I have banging around for some time now, from venues and festivals all over America. I am currently promoting, and supporting all of those that ARE operating now. I am currently looking at what different protocol each one is following for their given state, and what their local level of Coronavirus is that dictates their laws.
The Southgate House Revival is one of my most beloved Ohio and Kentucky area venues, and I try my best to help them and promote the bands that they do. See, without the festivals and venues, I could not do what I do!
However, without the venues and the bands having each having extra words of mouth like this, I think it would be to their determent. Now, mind you I do NOT consider myself to be some kind of million viewer entity like some do. I'm just a little music fan that loves writing articles about good music, and good venues.
What makes the Southgate House Revival so important is the fact that it supports SO MANY genres of music NOT JUST WHAT I COVER. You may even have Country downstairs and Death Metal upstairs! My heart goes out to the music I COVER first, but (I'll bet you didn't know ) I collect Metal, Motown, and other types too.
This venue gives EVERY BAND a beacon of hope to the community and to those local bands. RIGHT NOW MORE THAN ANY they NEED us to survive, SO WE HAVE venues to go back to…don't YOU agree?
Upcoming Events:
All events will be low capacity and 18+. In addition, tables and chairs will be set up to ensure social distancing, seating in the outdoor area has been expanded and hand sanitizer will be available in all restrooms and bars.
Every person entering the venue will be subject to a temperature check. Masks will be worn by our entire staff and mandatory for all in attendance. Our staff will be cleaning and sanitizing multiple times a day to reduce the spread of germs. Due to the limited nature of our upcoming events, we strongly encourage patrons to purchase tickets in advance. We ask that anyone who is ill or has any symptoms of illness not attend.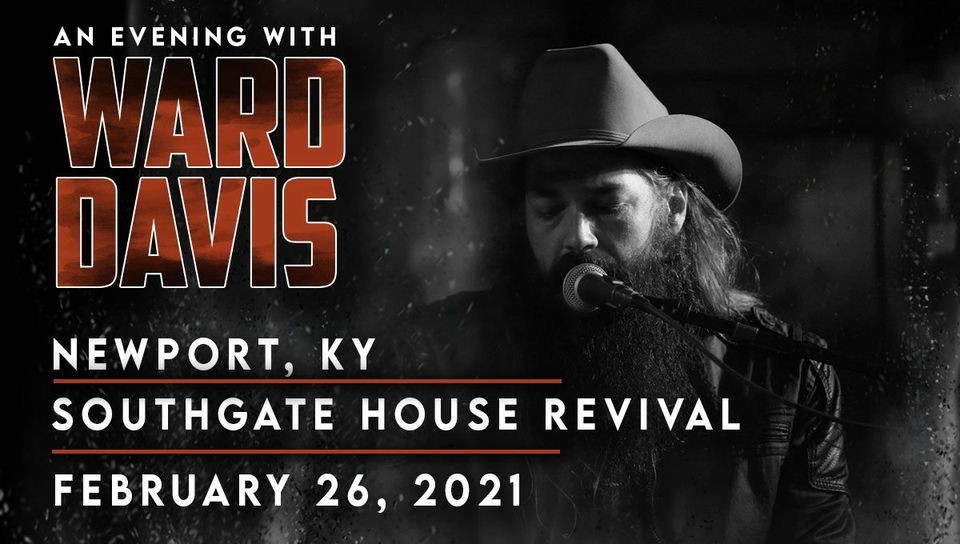 Ward Davis
(Sanctuary) 02/26/2021 SOLD OUT
Them Dirty Roses
(Revival Room) 02/26/21