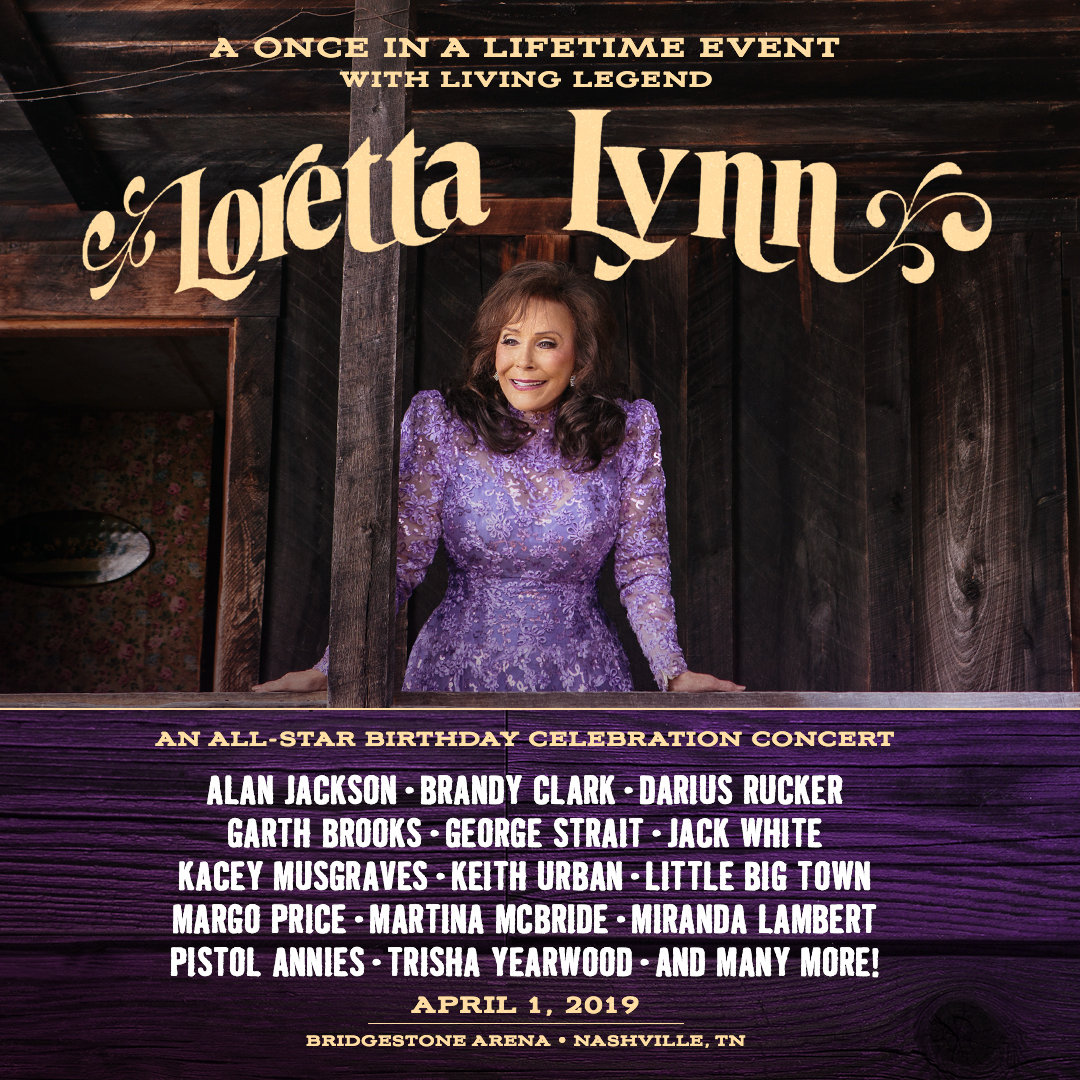 Country Music Legend Miss Loretta Lynn, when it comes to that name, there isn't much that already hasn't been said. I mean let's be honest here there are thousands of online publications that report on her,and they all say the same thing. Until just a while ago she and Mr. Ray Price were the oldest active Country artists in existence.
Once Mr. Ray Price made his entrance into Hillbilly Heaven and Miss Loretta suffered All of her recent health misfortunes their active status came to an end. Currently, she is not performing anymore but she said she misses it and plans a return.
However, this celebration will not be that return she insists will happen. No my friends this event will only consist of her friends singing her songs to her. Additionally, this show will not contain any duets either. What this show WILL contain is classic Country hits that Miss Loretta made famous with a career that spans 5 decades, and will also include some of her new music from recent albums that in my opinion contain some of her finest work to date.
Her latest album entitled "Wouldn't It Be Great" included the song of the same name that she wrote about her late husband Dolittle. As her husband was a well known drinker, and the subject of much of her frustration in her older classics, she never turned her back on him and stayed by his side until his passing.
Every song she wrote and sang for him she said he would always reply with honey, that's a hit. Despite the fact some of her new albums contain remakes of her older songs, her new material shines brighter than ever before. Over here on this website she achieved many TOP 50 spots on my lists.
There are no other accolades this woman could possibly garner in her career and I am adamant that every performer there will be humbled to be performing whatever song they are given. This is going to be a celebration to Thank her for paving the road for so many in her respected genre.
April 1st, 2019 is the show date at the Bridgestone Arena, and you can get your tickets HERE.