HEY EVERYONE I recently caught up seeing Mr. billy Strings if you'll remember in Nashville at 3rd And Lindsley and you can read about that HERE. He is going to be making an Opry appearance on March 2nd, and I am planning on taking a ride down to see him perform if I possibly can. In addition to that, on June 20th he shall perform at the Ryman as part of Bluegrass Nights At The Ryman.
He obtained the nickname Billy Strings from his aunt who inspired him, and saw his potential in many traditonal Bluegrass instruments. His stepfather, Terry Barber, was a picker in the Michigan bluegrass scene, although he never played professionally. Barber was a heavy influence on his son, introducing him to traditional bluegrass at a young age. He has been burning up the roads like he burns up guitar strings, and also releasing new videos, I wanted to take some time to share them with you from his official press release:
Back in September we promised to release a new video on YouTube when we hit a daunting 3,000 subscribers on the Tube. At the time, we were at 1,200 subscribers or so, and are overjoyed to report that we surpassed our goal of 3,000 subscribers today!

We're so very grateful for your support in helping us achieve this milestone, and are happily posting not one, not two, but THREE new live videos as a token of our appreciation.

We have some big plans for 2019, and you can surely expect some more action on YouTube in the near future. So, thanks for being here. Thanks for sharing, liking, upvoting, retweeting, bleating and herding.
Billy Strings – Señor (Tales of Yankee Power) [Bob Dylan]
Live from Antone's – 11/8/18
Video by Dal Davis
Billy Strings – Little Maggie (Stanley Brothers)
Live from YarmonyGrass – 8/11/18
Video by Anne Leocha Friant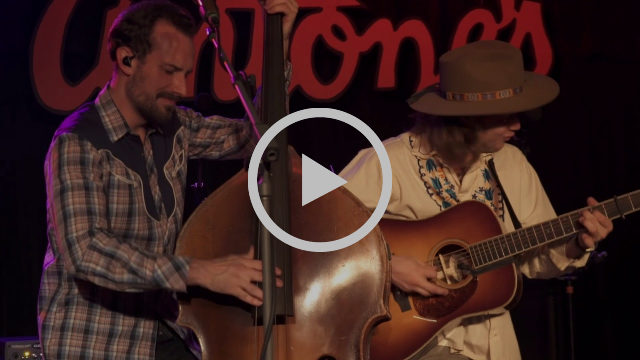 Billy Strings – Black Clouds (String Cheese Incident)
Live from Antones – 11/8/18
Video by Dal Davis